Turbosound: Best in Industry Sound solution for any space.
Powerful 2500 Watt 2 Way 12″ Loudspeaker with premium sound quality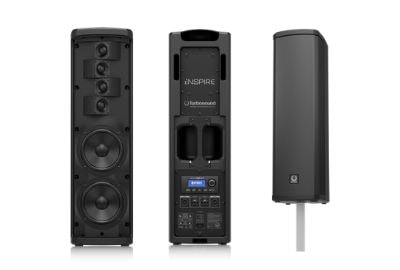 Powered Column 600 Watt Loudspeaker with 2 x 6.5″ Woofers
Dual 15″ Subwoofer for Portable and Fixed Integration Applications
Interested in Turbosound products ?
Turbosound is a main architect and producer of expert amplifier frameworks – demonstrated by the tremendous number of supports of significant universal artistes and esteemed changeless establishments around the globe. Turbosound's one of a kind, grant-winning structures have been created around strange standards, bringing about an exceptional amicability between high innovation in its most flawless structure and a characteristic way to deal with the specialty of acoustical and electronic designing.
BVM INDIA is a distributor/dealer/reseller of Turbosound products. We not only provide best price but fastest delivery as well and If you ask for the solution & price of any product, you will get the revert in a few minutes by our expert team. We are known for Prompt response, Professional Service, impressive After Sales Support. Most of the products are in our stock and are ready to dispatch, If not available in stock, we can arrange the material within a week.